Consumer Reviews of
Anderson

wood floors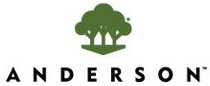 30% of customers recommend
Very Satisfied

6

Somewhat Satisfied

1

Neutral

0

Somewhat Unsatisfied

0

Very Unsatisfied

16
The opinions expressed in these reviews are the opinions of consumers that submitted reviews to FlooringReport.com. They do not necessarily represent the opinions of FlooringReport.com.
---
Name:

Jenny Smith


Location: pasadena, texas

Satisfaction Rating:


Very Unsatisfied,

1

out of 5

Review:
"

Antique hickory

"


It was easy to install and easy to clean. The only thing i don't like is it is easy to scuff, although you can clean scuffs easily.
---
Name:

Anonymous


Location: Kansas City, MO

Satisfaction Rating:


Somewhat Satisfied,

4

out of 5

Review:
"

Beautiful flooring

"


I have owned my Anderson hardwood floors for three years. I like the looks and strength of the flooring. The flooring is made of top quality wood, and looks very nice in my home. The strength seems to be very high; I have walked on the floors with many types of shoes and boots, and haven't had any scratch problems. I also have a dog and cat and the floor has not been scratched by them. There isn't much I dislike about the floors. The price is kind of high but not too bad considering the quality. I had to replace one section of the floor but it wasn't a problem with the floor, my refrigerator leaked water on the wood and rotted it. it was very easy to find the replacement piece and the repairman said it was an easy fix. I would definitely buy the same brand again. I would also recommend it to my friends.
---
Name:

E. Ippoliti


Location: Norton, MA

Satisfaction Rating:


Very Satisfied,

5

out of 5

Review:
"

Hardwood

"


This flooring is great! I actually dropped one of my 25-pound dumbbells on it and there wasn't the slightest mark! Thanks Anderson Flooring!